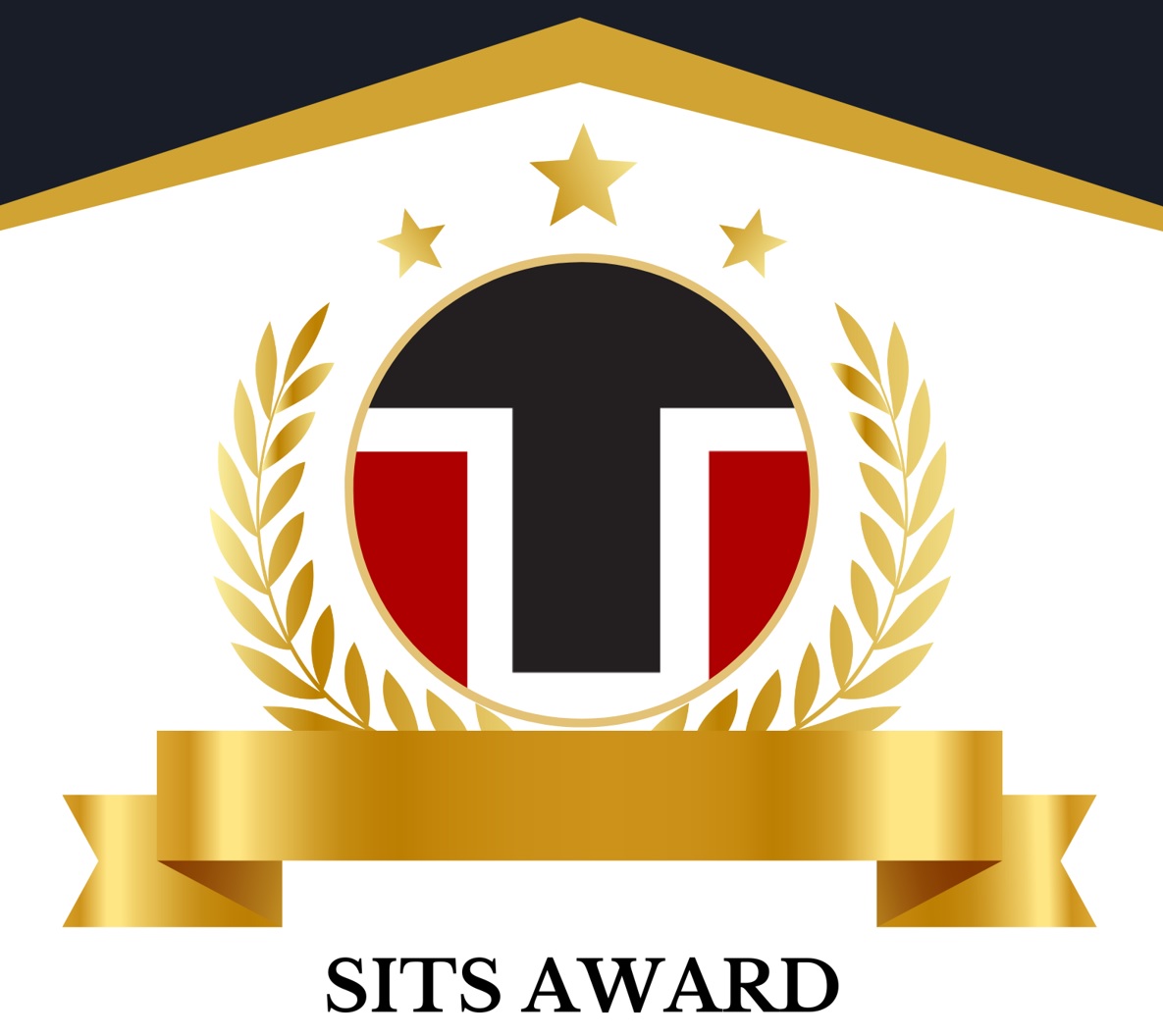 SITS is awarding centres that contribute with top patient recruitment and high rate of data completeness in the SITS Registry. The contribution is an important part of our mission; assure excellence in acute treatment and secondary prevention of stroke, as well as to facilitate clinical trials.
Once a year, SITS selects top centres from all over the world. For the SITS World Award we select 20 top recruiting and high quality centres.

Award for
Top Recruiting and High Quality Centre

Winners will be presented at our website as well as in the SITS Report!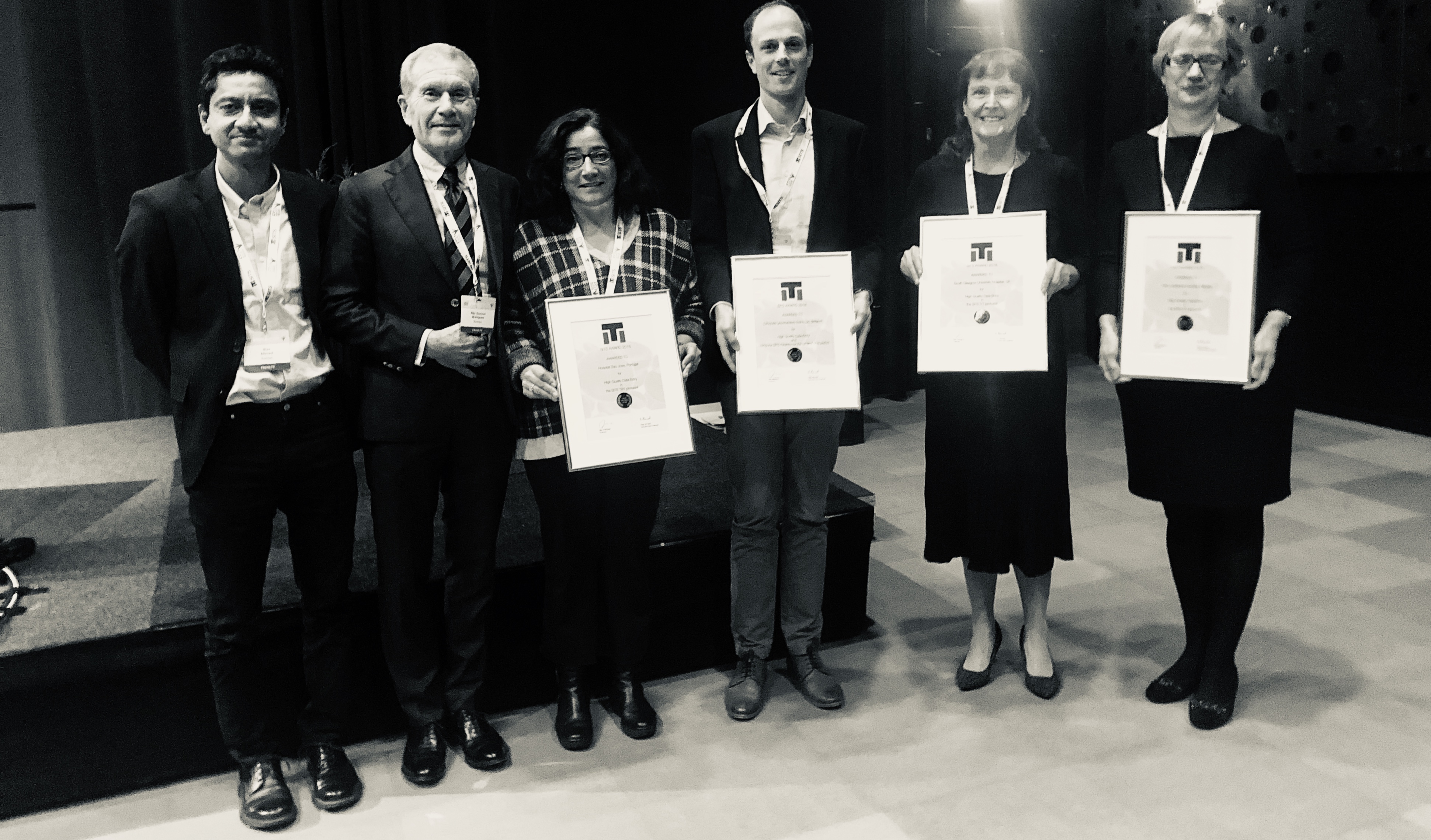 Criterias:
Top patient recruitment and overall high-quality data completeness including 3 months follow up data (90%). The protocols used for this award are IV Thrombolysis, Thrombectomy and All Patients General Stroke Protocol.
As the winner of the SITS World Award, you will receive following:
Diploma
Letter from chairman
SITS logo to use as Email footer. The logo can be added to email signature and appear in your letters promoting the award
Previous winners of the SITS Award
Top centres 2021
Award Winners for Top Patient Recruitment in:
IVT Protocol
| Position | Centre | Country | Local coordinator |
| --- | --- | --- | --- |
| 1 | Hospital Sao Jose | PORTUGAL | Ana Paiva Nunes |
| 2 | Newcastle upon Tyne Hospitals NHS Foundation Trust | UNITED KINGDOM | Anand Dixit |
| 3 | North Estonia Medical Centre | ESTONIA | Viiu-Marika Rand |
| 4 | Morriston | UNITED KINGDOM | Manju Krishnan |
| 5 | Imam Reza | IRAN | Elyar Sadeghi-Hokmabadi, Mehdi Farhoudi |
| 6 | Northampton General Hospital | UNITED KINGDOM | To be appointed |
| 7 | CHU St. Luc – Woluwe | BELGIUM | Andre Peeters |
| 8 | Ain Shams University Hospital | EGYPT | Tamer Roushdy |
TBY Protocol
| Position | Centre | Country | Local coordinator |
| --- | --- | --- | --- |
| 1 | Hospital Sao Jose | PORTUGAL | Ana Paiva Nunes |
| 2 | Policlinico Bari | ITALY | Marco Petruzzellis |
| 3 | Hospital San Carlos | SPAIN | Jose Egido |
| 4 | CHU St. Luc – Woluwe | BELGIUM | Andre Peeters |
| 5 | North Estonia Medical Centre | ESTONIA | Viiu-Marika Rand |
| 6 | San Giovanni Bosco | ITALY | Roberto Cavallo |
APP Protocol
| Position | Centre | Country | Local coordinator |
| --- | --- | --- | --- |
| 1 | Ain Shams Specialized Hospital | EGYPT | Hossam Shokri |
| 2 | Ain Shams University Hospital | EGYPT | Tamer Roushdy |
| 3 | AZ Rivierenland | BELGIUM | Massimilano Montagna |
| 4 | Policlinico Bari | ITALY | Marco Petruzzellis |
Top centres 2020
Award Winners for Top Patient Recruitment in:
IVT Protocol
| Position | Centre | Country | Local coordinator |
| --- | --- | --- | --- |
| 1 | Hospital Sao Jose – CHLC | PORTUGAL | Ana Paiva Nunes |
| 2 | Valiasr | IRAN | Abdoreza Ghoreishi |
| 3 | Tartu University Hospital | ESTONIA | Janika Kõrv |
| 4 | North Estonia Medical Centre | ESTONIA | Viiu-Marika Rand |
| 5 | Newcastle upon Tyne Hospitals NHS Foundation Trust | UNITED KINGDOM | Anand Dixit, Gary Ford |
| 6 | Addenbrookes hospital | UNITED KINGDOM | Liz Warburton |
| 7 | University Hospital of Heidelberg | GERMANY | Peter Ringleb |
| 8 | 107th Military Hospital with Polyclinic | POLAND | Marcin Rogoziewicz |
TBY Protocol
| Position | Centre | Country | Local coordinator |
| --- | --- | --- | --- |
| 1 | Hospital Sao Jose – CHLC | PORTUGAL | Ana Paiva Nunes |
| 2 | North Estonia Medical Centre | ESTONIA | Viiu-Marika Rand |
| 3 | CHU St. Luc – Woluwe | BELGIUM | Andre Peeters |
| 4 | Hospital San Carlos | SPAIN | Jose Egido |
| 5 | Tartu University Hospital | ESTONIA | Janika Kõrv |
| 6 | Addenbrookes hospital | UNITED KINGDOM | Liz Warburton |
APP Protocol
| Position | Centre | Country | Local coordinator |
| --- | --- | --- | --- |
| 1 | Hamad General Hospital | QATAR | Naveed Akhtar |
| 2 | Valiasr | IRAN | Abdoreza Ghoreishi |
| 3 | Ain Shams Specialized Hospital | EGYPT | Hossam Shokri |
| 4 | Sri Jayewardenepura General Hospital | SRI LANKA | Harsha Gunasekara |
| 5 | University hospital of Heidelberg | GERMANY | Peter Ringleb |
| 6 | Newcastle upon Tyne Hospitals NHS Foundation Trust | UNITED KINGDOM | Anand Dixit, Gary Ford |
Top centres 2019
Award Winners for Top Patient Recruitment in:
IVT Protocol
| Position | Centre | Country | Local coordinator |
| --- | --- | --- | --- |
| 1 | Valiasr | IRAN | Abdoreza Ghoreishi |
| 2 | University Hospital of Heidelberg | GERMANY | Peter Ringleb |
| 3 | South Glasgow University Hospital | UNITED KINGDOM | Azmil Abdul-Rahim, Angela Welch |
| 4 | Tartu University Hospital | ESTONIA | Janika Kõrv |
| 5 | Krajska Nemocnice Liberec | CZECH REPUBLIC | Lubomir Jurak |
| 6 | Aberdeen Royal Infirmary | UNITED KINGDOM | Mary Joan Macleod |
| 7 | Hamad General Hospital | QATAR | Naveed Akhtar |
| 8 | FN Motol | CZECH REPUBLIC | Ivana Šarbochová |
TBY Protocol
| Position | Centre | Country | Local coordinator |
| --- | --- | --- | --- |
| 1 | Hospital Sao Jose – CHLC | PORTUGAL | Ana Paiva Nunes |
| 2 | FN Ostrava | CZECH REPUBLIC | Eva Hurtikova |
| 3 | FN Olomouc | CZECH REPUBLIC | Daniel Sanak |
| 4 | Hospital San Carlos | SPAIN | Jose Egido |
| 5 | FN Hradec Kralove | CZECH REPUBLIC | Eva Vitkova |
APP Protocol
| Position | Centre | Country | Local coordinator |
| --- | --- | --- | --- |
| 1 | Hamad General Hospital | QATAR | Naveed Akhtar |
| 2 | Sveta Marina Varna | BULGARIA | Evgenyia Kalevska, Silva Andonova |
| 3 | Valiasr | IRAN | Abdoreza Ghoreishi |
For longest participation in the SITS Registry
| Position | Centre | Country | Local coordinator |
| --- | --- | --- | --- |
| 1 | Karolinska University Hospital – Solna | SWEDEN | Tiago Moreira |
| 2 | Helsinki University Central Hospital | FINLAND | Daniel Strbian, Lauri Soinne |
| 3 | CHU St. Luc – Woluwe | BELGIUM | Andre Peeters |
| 4 | Newcastle upon Tyne Hospitals NHS Foundation Trust | UNITED KINGDOM | Anand Dixit |
Top centres 2018
Award Winners for Top Patient Recruitment in:
IVT Protocol
| Position | Centre | Country | Local coordinator |
| --- | --- | --- | --- |
| 1 | South Glasgow University Hospital | UNITED KINGDOM | Azmil Abdul-Rahim, Angela Welch |
| 2 | Tartu University Hospital | ESTONIA | Janika Kõrv |
| 3 | Republican Vilnius University Hospital | LITHUANIA | Aleksandras Vilionskis |
| 4 | University Hospital of Heidelberg | GERMANY | Peter Ringleb |
| 5 | Krajska Nemocnice Liberec | CZECH REPUBLIC | Lubomir Jurak |
| 6 | Azienda Ospedaliera Universitaria di Modena | ITALY | Andrea Zini |
| 7 | FN u sv Anny v Brne | CZECH REPUBLIC | Lenka Kouřilová |
| 8 | Hamad General Hospital | QATAR | Naveed Akhtar |
TBY Protocol
| Position | Centre | Country | Local coordinator |
| --- | --- | --- | --- |
| 1 | Hospital Sao Jose | PORTUGAL | Ana Paiva Nunes |
| 2 | FN Ostrava | CZECH REPUBLIC | Eva Hurtikova |
| 3 | Azienda Ospedaliera Universitaria di Modena | ITALY | Andrea Zini |
| 4 | North Estonia Medical Centre | ESTONIA | Viiu-Marika Rand |
| 5 | CHU St. Luc – Woluwe | BELGIUM | Andre Peeters |
APP Protocol
| Position | Centre | Country | Local coordinator |
| --- | --- | --- | --- |
| 1 | Naberezhnye Chelny BSMP Tatarstan | RUSSIA | Shamil Musin |
| 2 | Hamad General Hospital | QATAR | Naveed Akhtar |
| 3 | Bishkek City Civil Clinic 1 | KYRGYSTAN | Inna Lutsenko |
For longest participation in the SITS Registry
| Position | Centre | Country | Local coordinator |
| --- | --- | --- | --- |
| 1 | University Hospital of Heidelberg | GERMANY | Peter Ringleb |
| 2 | CHU St. Luc – Woluwe | BELGIUM | Andre Peeters |
| 3 | AZ Klina – Brasschaat | BELGIUM | Fran Couvreur |
| 4 | Aberdeen Royal Infirmary | UNITED KINGDOM | Mary Joan Macleod |